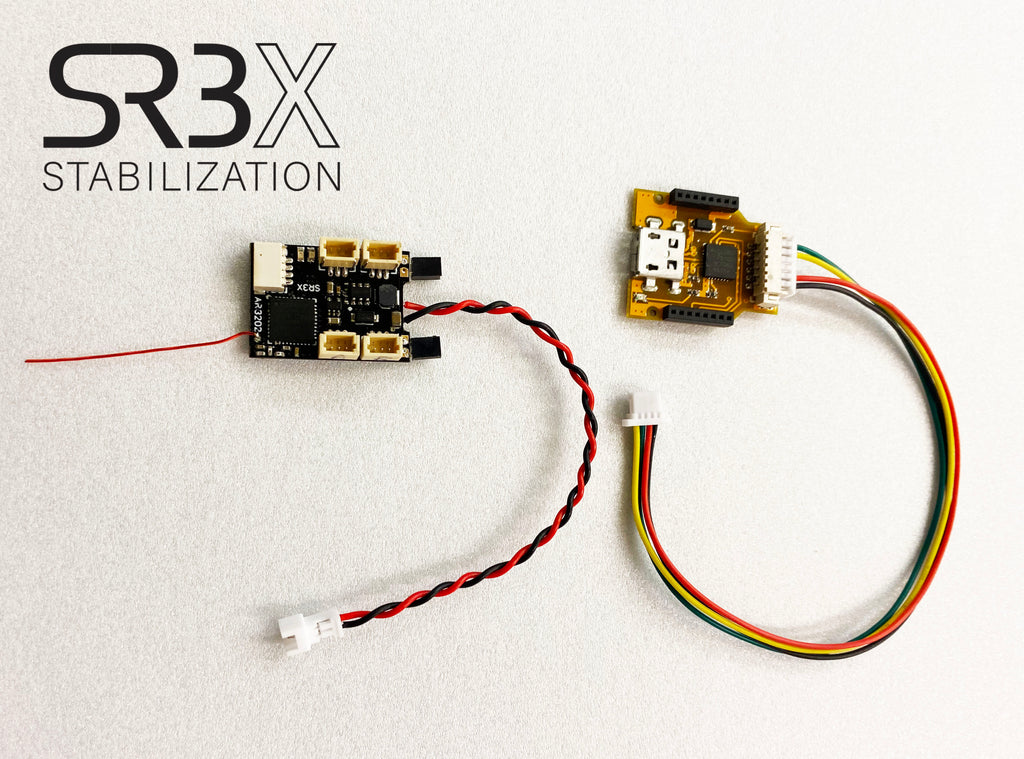 Microaces Twin ESC Micro Receiver with SR3X Stabilization
Micro 5 channel 2.4GHz receiver, with twin ESC for brushed motor operation AND 3 Axis Stabilization.
An incredibly small and lightweight receiver for twin engine models up to 120g.
4 x on board JST-SH servo ports available for compatible servos.
The Micro SR3X receiver boasts a 3 axis stabilization system that can be controlled through CH5 on your transmitter by way of a 3 way switch for OFF, ON LOW & ON HI stabilization levels. 
Includes the USB Programming Interface Module (Requires Crossover RX App for PC) Does not require installing into the model.
Differential thrust can be programmed onto any channel (default on CH2) using the Crossover RX App.
SR3X Receiver is 'Plug and Play' with battery lead compatible with UMX PH2.0 battery connector, 2 x 2 pin 1.27 pitch brushed motor connectors compatible with the plug on Parkzone & E-flite brushed motors and Microaces Motor/Gearbox units. Also includes 4 x JST-SH sockets for aileron, elevator, throttle and rudder and one M-BUS connector* for plugging into computer for setting adjustments.
Dimensions (WxLxH): 16 x 27 x 6mm, Weight: 2.2g including leads & motor connectors.
Available with Spektrum DSM2/X, Futaba S-FHSS or FrSky D8 protocols. 
Download/Links
---
---
More from this collection